Laser Cut Lightning Bolt Tie Clips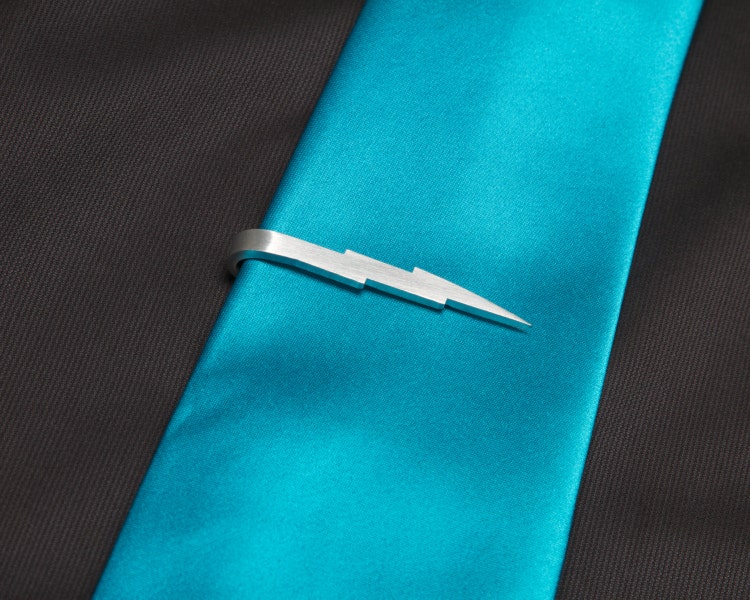 Handmade aluminum lightning bolt tie clip
A tie clip is the perfect gift for a man who is never satisfied with just a tie. Does he always need an extra touch of style or personality? Does everything he wear need to include a signature touch? This clip will draw positive attention and compliments and is truly unique.
---
Kevin Cross designs a multitude of awesome tie clips, the lightning bolt being one of our favorites. He also offers other tie clip designs including:
A Lumberjack Ax
A Hammer
A Beer Bottle
A Sword
An Arrow
A Tie
Plus 30 more!
Something extra special about this product is that the seller is a college student (studying product design)!
Getting married?
Tie clips are also perfect gifts for groomsmen. They are not cliché, will last forever, and are offered at a special discount.
Don't Forget About This Product!
You might also be interested in: